Spanish Courses for Business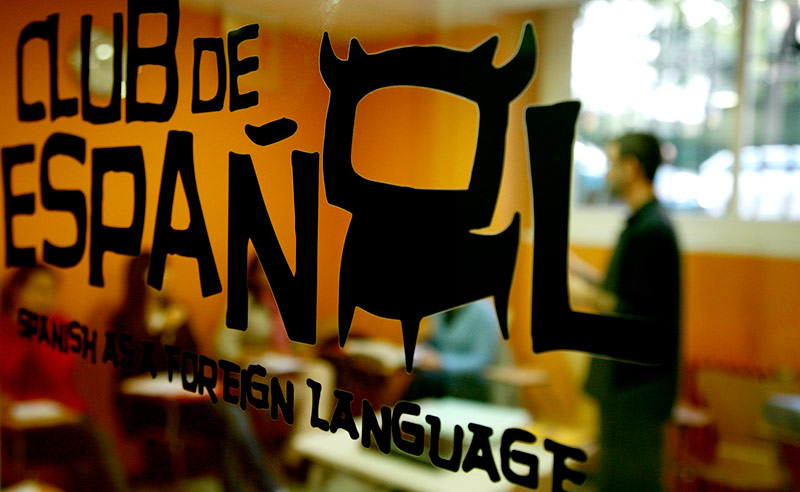 Club de Español's Spanish courses for Business offer effective tools for international companies looking to give their employees the language edge. Whether introducing a new arrival to Spanish business culture and basic vocabulary or helping advanced-level executives hone their negotiating skills, our experienced professors will design a program to ensure the student's needs are met and his or her language goals are achieved. We are happy to work In-Company for your employees' convenience or give classes at our center.
Club de Español will work closely with your HR department, employing diagnostic tools to assess the company's and student's specific requirements. Working from textbooks, models and real-life business material, our professors provide realistic and relevant language lessons resulting in tangible improvement in day-to-day business interaction. Periodic evaluations guarantee a curriculum that adapts to the client's needs and progress.
Below are a series of options for the corporate client. However, we realize that each company is different; if you do not see an option that suits your business, please contact us to request an individual proposal.
Spanish courses in company or at home:
Course type
Price
DELE
One-to-one

420€ / 12 hours
770€ / 24 hours
1.080€/ 36 hours

DELE
Two-student group

280€ / 12 hours
500€ / 24 hours
650€/ 36 hours

DELE
Group

330€ / 24 hours
450€ / 36 hours
Notes
One-to-One: Students can choose their schedule and may cancel classes 24 hours in advance.
Group: Maximum of 5/6 students per group.
All prices are valid until August 31, 2023.
Enrolment fee: 65€ (includes book and materials).
One class equals one hour.
Flexible schedules.
Supplement depending on estimated time of the journey in public transport:

Half an hour per day: 3€/day.
One hour per day: 6€/day.
One hour and a half per day: 12€/day.