Cultural activities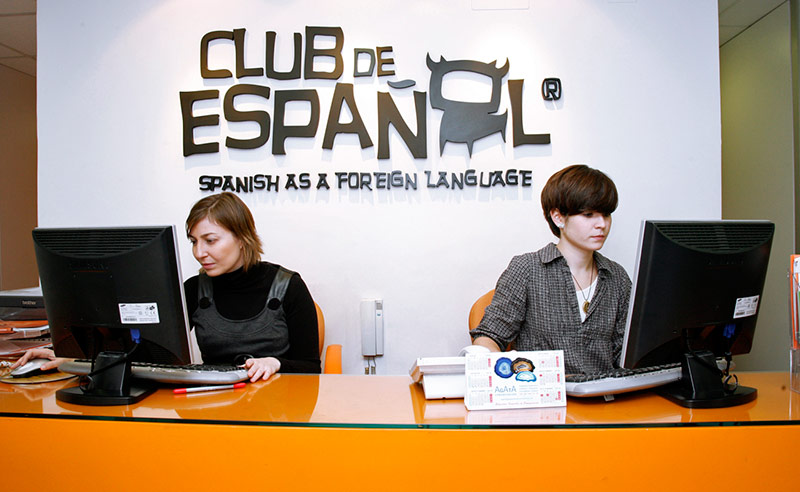 We believe that learning a foreign language is more than just being able to speak and understand. The language experience should take place in the context of learning about the country's culture, traditions and art.
For that reason, we offer our students a wide range of cultural activities that include:
Guided tours of the most representative areas of Madrid, providing detailed perspectives on the city's history (Medieval Madrid, Madrid of the Hapsburgs, Madrid of the Bourbons, Modern Madrid, Green Madrid, Literary Coffees Tour, Theatre, Bookshop and Fashion District Tours).
The Art Route, a guided visit to the most important museums in Madrid (Museo del Prado, Reina Sofía, Thyssen-Bornemiza).
Spanish Cinema Evenings, where our professors will introduce you to a Spanish director and his or her work, followed by a movie, snacks, and a discussion of the film.
We also know socialising is an important part of the experience of living in a foreign country. That is why Club de Español wants to make it easier for you. Get involved in our social activities and meet people from around the world!
Join us for a brief introduction to tapas followed by hands on research: an evening of tapas and drinks with your fellow students.
Enjoy a night of Flamenco at Madrid's most popular tablaos.
Come along to international parties and take part in intercambios (exchanges) with Spanish people.
Madrid's central geographic location makes it an ideal starting point for travel throughout Spain in any direction. Take the advantage to travel around!
View this month's social and cultural activities
Weekend Trips from Madrid
Join our weekend trips! You will have a lot of fun and get to know people from all over the world — our record is 23 different nationalities on the bus! Our guides will not only show you the best cultural sites but also take you to the hottest nightlife spots in town. Ticket prices cover transportation, tour guide, entrance fees and travel insurance.
For more information about upcoming trips and specific dates, contact Club de Español.
1-day-Excursions from Madrid
There are a number of fascinating destinations, including Aranjuez, Segovia, Toledo, Avila and El Escorial within a short distance of Madrid. Although some travellers enjoy the adventure of finding their own way around, our bus tours can offer a hassle-free alternative. Ticket prices cover transportation, tour guide, entrance fees and travel insurance.
For more information about prices, destinations and dates, contact Club de Español.